Don't just fly...SOAR!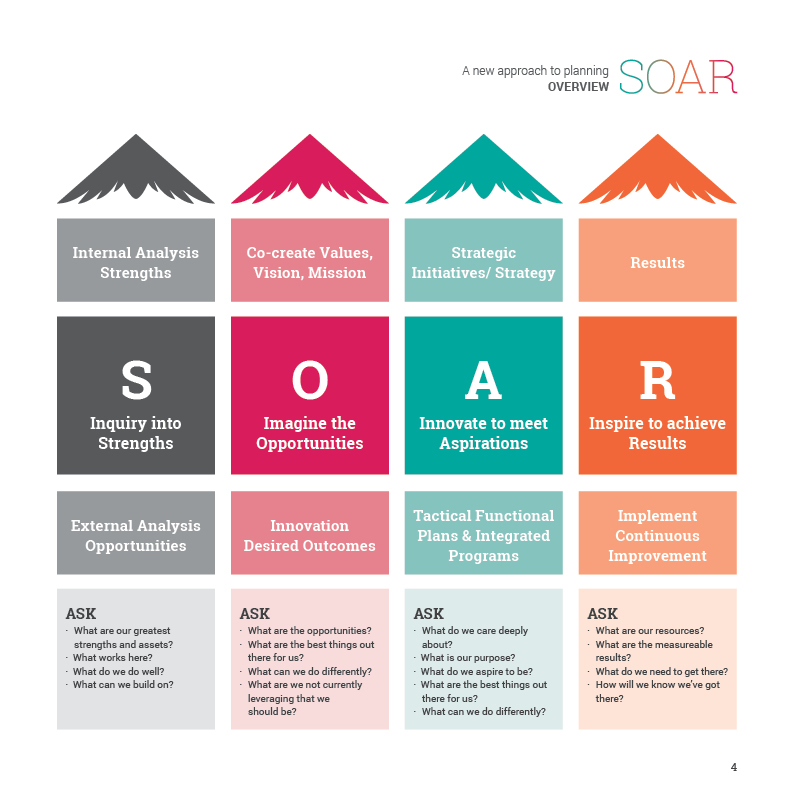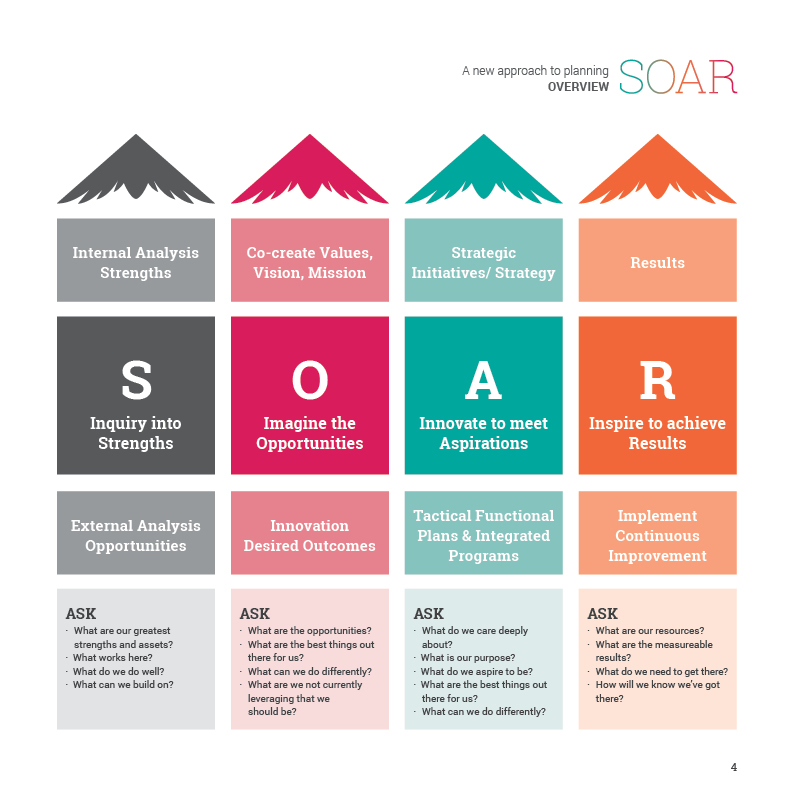 Don't just fly...SOAR!
A$8.50
This eBook outlines how to use one of our favourite strength-based planning frameworks SOAR. Use SOAR to explore opportunities, aspirations and gain clarity on how you will measure results. This eBook is designed both as a resource and as a development tool; read it, try it, apply it; SOAR!
SOAR provides a planning frameworkthat adopts a more strength-based focus than that of SWOT (Strengths, Weaknesses, Opportunities and Threats). It provides a platform for constructive conversations to take place.
SOAR enables you to focus on:
What you are doing well
What skills you can improve on
What is most compelling to you and your stakeholders
Engaging in appreciative inquiry